Dr. Alaa Abd-El-Aziz
President and Vice-Chancellor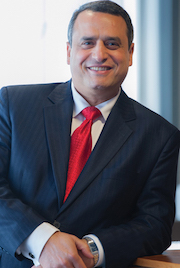 At its heart, THE INSPIRE! CAMPAIGN is about creating opportunities for people—and especially for our students—by ensuring capacity to advance priorities identified in our strategic plan: student experience, vibrant communities, research and discovery, and long-term sustainability. With your support, and building upon our impressive heritage of educational excellence, UPEI will continue to evolve and will deliver the exceptional learning experiences and opportunities that prepare our students for success.
Dr. Don McDougall
Chancellor
The University of Prince Edward Island has an outstanding and progressive history of academic excellence. Generations of graduates—over 23,000 alumni from more than 50 countries—have gone on to excel in their careers and contribute to their communities as valued and informed members of society. It is a privilege to engage in THE INSPIRE! CAMPAIGN to ensure that UPEI continues to be positioned to offer the highest levels of educational experience and opportunity to our current and future students.
Mr. J. Gordon MacKay
Chair, THE INSPIRE! CAMPAIGN
Over several decades, and in many roles, I have been privileged to be involved with UPEI—as a student, varsity athlete, booster club participant, donor, and member of the Board of Governors; and recently as an alumnus (MBA Class of 2014). I am delighted to serve as chair of THE INSPIRE! CAMPAIGN in support of the important goals of the University of Prince Edward Island. I look forward to chairing this campaign that will advance UPEI's leadership role in the education and success of future generations.
Campaign Cabinet Vice-Chairs
Mr. Blair MacLauchlan
Vice-Chair, Engineering
Blair MacLauchlan is a visionary businessman, an entrepreneur, and a leader in the engineering profession. He is president of Island Coastal, a company involved in road building and major construction. Other companies, including Island Petroleum, have grown under his leadership. An honorary life member of the PEI Road Builders and Heavy Construction Association, Blair has served in a voluntary capacity with many organizations including as president of the Atlantic and PEI Road Builders, and as a board member of the Atlantic Provinces Chamber of Commerce, and Junior Achievement PEI.
Mr. Ray Keenan
Vice-Chair, Global and Experiential Learning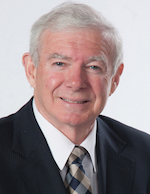 Ray Keenan is a well-known potato producer, and co-owner of Rollo Bay holdings, one of the largest agricultural entities in eastern PEI. He is chair of the United Potato Growers of Canada, a position he has held since 2008. In 2014 he was named to the Smart and Caring Community Building Fund Advisory Committee. He serves as chair, and remains a member, of the PEI Business Hall of Fame Board of Governors, and served on the 2008 Commission on the Future of Agriculture and Agri-food in PEI. In 2012 he received the Council of the Federation Literacy Award for Prince Edward Island.
Ms. Donna Hassard
Vice-Chair, Veterinary Medicine
Donna Hassard is a dedicated member of the extended Atlantic Veterinary College community. She and her husband Richard served as co-chairs of the 2005 AVC capital campaign that raised funds for the AVC expansion and renovation project. Donna is committed to education that furthers progressive human-animal interactions. She currently volunteers with a pet therapy program through Therapeutic Paws of Canada, and has served with several organizations including the American SPCA, and as a board member of the Heart and Stroke Foundation of PEI.
Mr. John Horrelt
Vice-Chair, Athletics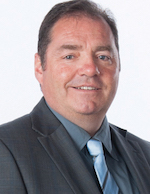 John Horrelt is an entrepreneur with interests in the retail, property development, and construction sectors. An engaged and energetic community volunteer, John is a member of the PEI Canadian Mental health Association Board of Directors, having recently completed his second term as president. He serves on several other volunteer boards, including as president of the Adventure Group, and has broad volunteer experience within amateur sport. He is a long time supporter and community champion of UPEI's Department of Athletics and Recreation, and the Panther varsity teams.