UPEI has a long and proud history of educational excellence. Our success and that of our students has been achieved by fulfilling our educational mission and continually embracing opportunities to invest in the progress of our students, University, and community. THE INSPIRE! CAMPAIGN will allow the University to accomplish important initiatives that advance our vision to lead in the delivery of outstanding experiential learning opportunities, create new knowledge, inspire our students to achieve their full potential, and develop tomorrow's leaders who will emerge from their studies ready to excel in the global community.
We invite you to share our excitement and pride as, together, we expand our horizons and inspire a culture of success.
THE INSPIRE! CAMPAIGN has four areas of priority:
ENGINEERING Campaign Priority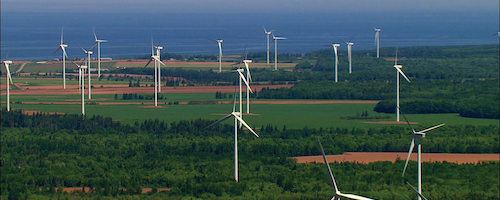 $23 million—School of Sustainable Design Engineering Building and Four-Year Degree Program
$10 million—Centre of Design Engineering and Industry Partnerships
Funded $24.4M | To Be Raised $8.6M
WE ARE ABOUT TO CREATE A UNIQUE BREED OF ENGINEER!
In May 2017, UPEI's new School of Sustainable Design Engineering will graduate its first class of four-year design engineering degree recipients. They will be the first of their kind in Canada.
From day one, these engineers will be connected to industry and steeped in project-based team learning through an industry-driven model based on real-world collaboration, problem solving, and innovation. Upon graduation, these highly trained engineers will be ready to excel in performance-based professional environments.
Unique among engineering programs in Canada because of its emphasis on design, the new School of Sustainable Design Engineering will have three focus areas: mechatronics, bioresources, and sustainable energy. Students can pursue UPEI's new four-year Bachelor of Science in Sustainable Design Engineering, or, as in the past, transfer to regional institutions offering traditional engineering options upon completion of the first two years of their program.
The addition of the unique Sustainable Design Engineering degree enhances UPEI's program offerings and will attract students who recognize the value of world-class specialized engineering education.
UPEI's new 75,000 square-foot School of Sustainable Design Engineering building will house:
a factory floor for hands-on and active learning, including assembly, prototype testing, and experimentation using 3D printers and state-of-the-art fabrication equipment:;
the Centre of Engineering Design and Industry Partnerships, with four centres of excellence in robotics, sustainable energy, food processing, and sensory and sortation. Students will work on pilot industrial research and development projects:
design studios for the creation of sustainable processes, products, and systems that improve lives and enhance society; and
smart boardrooms and seminar spaces for client-centered facilitation, mentoring, and project management.
The Sustainable Design Engineering degree program is an outstanding initiative, building upon a long and successful history of engineering education at UPEI. Recognizing the value of the new School of Sustainable Design Engineering to the economy of the entire region, the provincial government has pledged $16 million for the School, and the federal government announced $6 million for the new Centre of Engineering Design and Industry Partnerships.
Through THE INSPIRE! CAMPAIGN, the University is seeking additional resources to ensure that students have access to the most advanced technology and equipment within the program. Construction of the building is underway, and students are applying. It's a great time to be an engineering student at UPEI!
We welcome your interest and involvement.
EXPERIENTIAL AND GLOBAL LEARNING Campaign Priority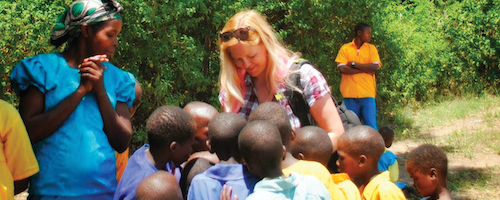 $7.5 million—Entrance Scholarships, Global and Experiential Learning Opportunities
Funded $3M | To Be Raised $4.5M
A UPEI EDUCATION EXPANDS YOUR HORIZONS—beyond the classroom—into the community—and around the globe. We're students of the world!
UPEI recognizes the need for additional entrance scholarships and access to global and active learning experiences for our students, and is seeking support to enhance these educational opportunities. The University's strategic plan calls for all UPEI students to have the opportunity to participate in active or international learning activities during the course of their studies.
Entrance scholarships recognize academic excellence and potential, and provide essential financial support and encouragement to student recipients as they begin their post-secondary studies. International and/or active educational experiences offer UPEI students opportunities to learn, and contribute, in different environments and cultures. Students gain perspective, knowledge, and confidence—becoming informed, aware, and capable of understanding complex issues.
UPEI currently has more than 100 student mobility partnerships in place worldwide (including active bilateral exchange agreements, School of Nursing clinical placements, and Faculty of Education practicums); but less than 100 students annually engage in international learning activities, often due to the prohibitive cost of participation.
As a requirement of the Faculty of Education's International and Indigenous Education specializations, between 25 and 30 education students travel each year to an out-of-country or remote location for six-week placements. Approximately 15 nursing students access international clinical placements annually; and 30 students from various faculties participate each year in longer-term (six-month to one-year) student exchange programs.
The entire fourth-year DVM program involves experiential learning though "internal" rotations—short-term travel under the supervision of an AVC faculty member, to, for example, Thailand (shrimp), Kenya (dairy cattle), Québec (ruminant medicine), or the Yukon (wildlife rotation); or "external" rotations to zoos, private clinics, or research facilities, under the supervision of a licensed veterinarian.
These learning opportunities are life altering, but all require financial resources. With the generous assistance of donors who recognize the importance of global learning, UPEI plans to increase the number of students participating in such experiences to 400 in the near future. As a result, more student nurses will learn about critical differences in global health care; more arts, science, and business students will understand the importance of cross-cultural communications and serving communities; more education students will discover new ways to learn and teach; and more veterinary students will experience animal care procedures, practice challenges, and research options and needs, worldwide.
Thanks to your generous contributions more students will be able to attend UPEI and once here, they will have the opportunity to be educated—and inspired—by active and global learning experiences.
VETERINARY MEDICINE Campaign Priority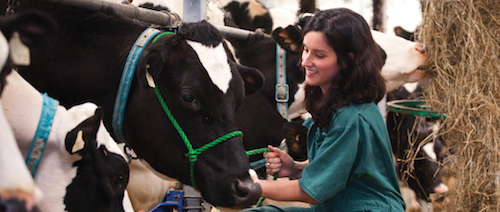 $5.5 million—Advancement Fund
Funded $2.5M | To Be Raised $3M
EVERY DAY, THE ATLANTIC VETERINARY COLLEGE WORKS TO IMPROVE HUMAN AND ANIMAL HEALTH THROUGH EDUCATION, RESEARCH, AND SERVICE.
Located in Atlantic Canada, the Atlantic Veterinary College (AVC) is a leading educational and research institution known internationally for its highly-trained graduate veterinarians, world-class researchers, and collaborative spirit.
Jointly funded by the four Atlantic provinces, the College welcomes students from each contributing province. More than 1,300 AVC graduates use the knowledge and expertise they gained at AVC in private practice, academia, research, industry, not-for-profit, and government settings around the world.
AVC's researchers are involved in collaborations to help solve problems and challenges affecting the health of animals and people—here and abroad. The College's aquatic animal health team is pioneering science that will help provide the world's growing—and increasingly hungry—population with healthy fish—a high-quality source of protein. Other researchers are working with farmers in Atlantic Canada and as far away as Africa and South America to improve the health and productivity of dairy cattle, thus enhancing milk quality and driving economic growth. Still others are seeking solutions to health problems affecting people—heart disease, stroke, kidney disease, epilepsy, to name a few.
Built into the College's research program are opportunities for veterinary and graduate students to work alongside researchers renowned in their fields, thus deepening students' skill sets and knowledge.
The College's Veterinary Teaching Hospital, the only full-service veterinary referral hospital in Atlantic Canada, is known for its compassionate and professional care for animals—large and small. Students learn from highly respected clinicians to provide the best possible medical care to animals—on-site in the hospital and off-site at land-based farms and aquaculture sites in the region and beyond.
Veterinary science is constantly evolving, and AVC must continually upgrade to keep pace with technology. Students must have the opportunity to work with the most advanced diagnostic and research equipment so their skills exceed industry expectations upon graduation. They will use the expertise gained at AVC to improve the health and well being of animals and people worldwide.
Your support will inspire our students to become the most highly qualified veterinarians and researchers of tomorrow.
ATHLETICS Campaign Priority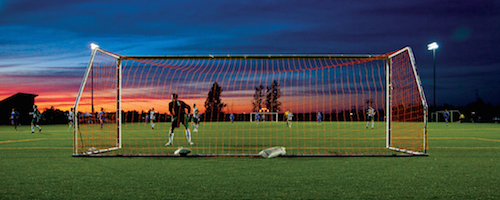 $4 million—Equipment, Training, and Competition Opportunities
Funded $100K |To Be Raised $3.9M
THE PRIDE AND SPIRIT OF UPEI ATHLETICS TRANSCENDS CAMPUS—IT'S ALIVE IN OUR COMMUNITY!
Many Islanders live and breathe UPEI varsity sports, demonstrating tremendous pride in the accomplishments of our student athletes. In return our athletes give back to the community in various ways, and at every opportunity, in appreciation for the outpouring of support they receive.
Whether offering sessions teaching hockey skills to newcomers to Canada, raising money for medical research, providing sports camps for children, or getting together as a team to provide hope and encouragement to a family in distress, the UPEI Panthers are involved, demonstrating the depth of their many ties to community.
While excelling in athletic competition—the UPEI Men's Soccer Panthers earned a Canadian Interuniversity Sport (CIS) bronze medal in 2014—Panther athletes are also focused on academics. In 2013-14, 75 of UPEI's 182 varsity athletes were named CIS Academic All-Canadians for maintaining an academic standing of 80 per cent or higher. That means 41 per cent of UPEI Panthers achieved this honour—one of the highest percentages of accomplishment of any university in Canada.
When student athletes are busy training, studying, and serving the community, precious little time remains available for them to devote to fundraising  to ensure their teams are properly equipped and prepared to remain competitive on a national level. For this reason UPEI seeks to establish a $4 million fund to help cover these costs. We need your support.
Dual varsity athlete Cole MacMillan says his fellow athletes recognize the importance of community support—both financial and inspirational.
"When we know the community is behind us and has confidence in where we are going, we put in that extra effort," he says. "We have no problem fundraising in support of our teams, but realistically, on our own, we can't come up with the amount of money that is needed. The support from community and donors is much more crucial to us than people probably realize."
A $4 million athletics fund, directed to enhancing the UPEI student athlete experience, will provide opportunities to upgrade or replace equipment,  improve fields of play, and attract and develop talented athletes who recognize that the University and its community supports and inspires their athletic and academic goals. Student athletes will confidently fulfill their potential while furthering the great tradition of Panther Pride throughout the province and country.